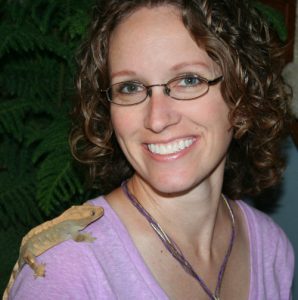 Welcome!
I'm Dr. Alison Pearce Stevens. Thanks for stopping by my site!
As a writer for kids, I wear two hats—I'm a science writer by day and a spinner of tall nature and science tales by night (actually, in the wee hours of the morning—I'm an early bird). I've got lots of fun stuff here for kids, parents, and teachers. Click on any of the links above to find out more.
Represented by Alexandra Weiss, Azantian Literary Agency.
---
Latest News
January 27, 2022
NPR Interview

I was interviewed by Lincoln City Libraries head librarian, Pat Leach, for the All About Books podcast on Nebraska Public Media (NPR). You can listen to the full interview here!
January 25, 2022
My next book!

It's official, my next book, Animal Climate Heroes: Critters Combating Climate Change will be available early next year! I am over the moon to be doing another book with Laura Godwin at Godwin Books/Henry Holt.

January 11, 2022
World Read Aloud Day coming soon!

I'm excited to talk with students during World Read Aloud Day on February 2nd. If you are a teacher or librarian interested in a free visit, my WRAD schedule is full, but I still have a few spots left for free visits during the spring semester. Please get in touch!
August 24, 2021
Rhinos Hits the Airwaves
Today, I'm featured on the Solve It for Kids podcast (complete with book giveaway)!
If that's not enough, the audiobook for Rhinos in Nebraska, narrated by Mark Sanderlin, also came out today. It's perfect for a road trip to visit the Ashfall Fossil Beds! Available anywhere audiobooks are sold.
August 9, 2021
Reading/Language Arts Activities for Teachers

Did you know Rhinos in Nebraska is the perfect complement to the fourth grade curriculum, tying in with social studies, science, and language arts standards? I teamed up with reading specialist Jenny Heithoff to create reading and language arts activities for use in the classroom. You can find the full suite of activities at Jen's Literacy Spot, and you can download one for free right now: just click here!
July 9, 2021
Junior Library Guild Gold Standard Selection!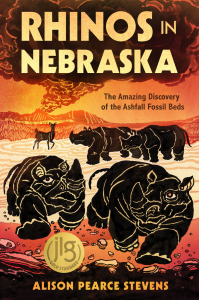 I am honored to have Rhinos in Nebraska included as a Junior Library Guild Gold Standard book! These books are chosen by merit and are considered some of the best books available for children, with 95% of them going on to win awards and starred reviews.
Learn more about Rhinos in Nebraska and order your copy on the Books page.