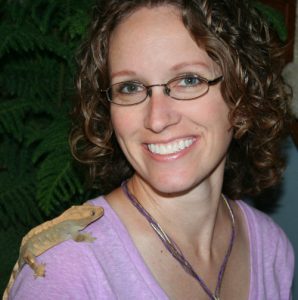 Welcome!
I'm Dr. Alison Pearce Stevens. Thanks for stopping by my site!
As a writer for kids, I wear two hats—I'm a science writer by day and a spinner of tall nature and science tales by night (actually, in the wee hours of the morning—I'm an early bird). I've got lots of fun stuff here for kids, parents, and teachers. Click on any of the links above to find out more!
Represented by Alexandra Weiss, Azantian Literary Agency.
---
Latest News
June 10, 2021
Great Reviews!

Reviews are coming in, and Rhinos in Nebraska is a hit!
"Young fossil enthusiasts will be fascinated by this story of the Ashfall Fossil Beds." – Booklist
"Jaw-dropping nonfiction" – Child's Play Toys and Books
"Welcome evidence that paleontology is about more than dinosaurs." – Kirkus Reviews
March 17, 2021
Audiobook News!

I am thrilled to announce that Rhinos in Nebraska is going to be an audiobook! Now you can read and listen. It's the perfect audiobook for your next family trip—perhaps on your way to visit Ashfall Fossil Beds State Park.
February 3, 2021
World Read Aloud Day!
I had a BLAST reading to and talking with students at St. John the Baptist, Hudsonville Christian, Mechanics Grove Intermediate, Eisenhower Elementary, Kersey Creek Elementary, Whitko Community Schools, and Hesston Middle School today! And Onslow Elementary (in Quebec!) last week. Excited to talk with Murphy Elementary and John Hill School tomorrow. Thanks to all the teachers for inviting me and to the students for their fabulous questions!
January 12, 2021
Cover reveal!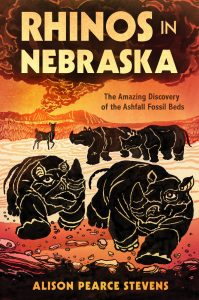 My next book has a cover! I am over the moon with this design; Matt Huynh hit it out of the ballpark. Rhinos in Nebraska tells the story of Ashfall Fossil Beds in Nebraska. This remarkable paleontology site is home to hundreds of perfectly preserved fossils of rhinos, camels, horses, deer, and more. Find out how scientists have spent the last 50 years uncovering its secrets to reveal an unexpected ancient world. Learn more and preorder on the Books page.